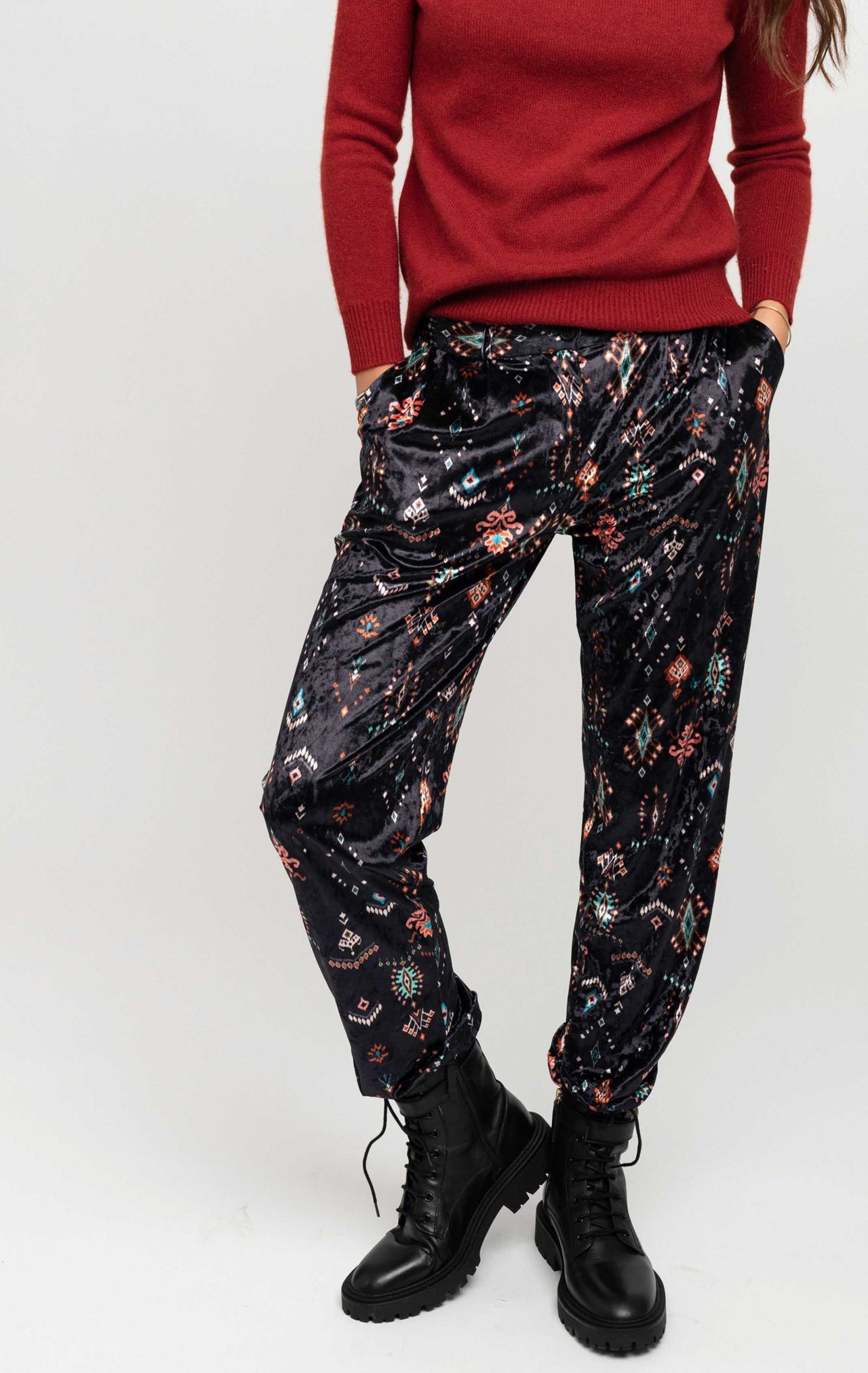 Free shipping from €100.
Pick up possible in Waasmunster. Usually ready within 24hours.
Shipping within 1 to 3 working days.
For this winter, you will surely chose these exceptionnal short velvet black pants with an all-over floral print in turquoise, coral, caramel and beige shades. You will fall in love with its "grand'pa" look and wide shape that bring a supple touch to be worn in any circumstances. This piece combines comfort and vintage style that you won't find anywhere else !
• Main fabric : 97 % Polyester 3 % Elastanne.
• Machine washable, 30° and slow spinning (500rpm), to be washed with dark color cloths.
• Do not machine dry.
Size 1: 34-36, size 2: 36-38. Carolien is 171cm and wears size 1